My Images from Canva are Blurry! Help?!
You spend so much time making sure your images look great in Canva, only to download them, post them to social media, and WHAT?!
They're Blurry.
Been there, and fixed that. Not my most proud moment as a designer, but hey, we're all learning.
The last thing we need is added frustration when we're trying to run a dang business…. amiright?!
Blurry images from Canva is actually a common thing, and we have the easy fix! Read through these 4 points to make sure you've covered all your bases?
I'll go over a couple reasons why your Canva images may be blurry or pixelated after uploading them, and ways you can fix this!
1. Your resolution may be too small for what you're using them for. (px=pixels)
The current Instagram resolution size for a standard square image is 1080px x 1080px
The best Facebook resolution size for posts is 1200px x 630px
Optimal LinkedIn banner size is currently measuring: 1,128px x 191px
If you need other sizes, here is a great post about optimal resolution sizes! Please let me know if this becomes outdated, I will find you a better resource!!
When you're in canva, most of these image sizes are predetermined for you, but if ever you'd like to create a custom size, it's super simple. Just click on the "Custom Dimensions" option under "Create A Design"
2. Always use HIGH RES images in your designs
If you're using actual photos, make sure you're using high quality, high resolution images to begin with. This compensates for the terrible compression processes that happen when you upload to the socials.
Images from Canva (stock images) are already high resolution, but if you're uploading your own graphics or images, ensure they are the largest size you can muster up. This will greatly reduce blurry images from Canva. 
Not only should this just be best practice for you in your business, but the high quality images will make you look professional, leading to more bookings, and ultimately, more income.
3. Some social platforms compress images
My favorite solution to this is to use TinyPNG.com. You should be using this anyway if you're uploading images to your website, but if you didn't know, it goes double for social media. This handy tool will compress your images for you WITHOUT losing integrity. It's web magic.
My second tip for this, is to always download using PNG file type. Anything else, and social media platforms will do weird things to your image. (Not always, but sometimes) BOO. 
4. Canva is running routine updates
Sometimes the platform needs to run routine updates, like any other platform. Unfortunately, this can affect your experience, downloading images, creating ads, etc. You can either choose to take a mental break from designing images, or you can find another platform that will do the same job, if not better. I love to recommend Canva, but I also understand that it might not be the best solution for everyone! Other great options include Adobe Spark, Snappa, Crello, or FotoJet.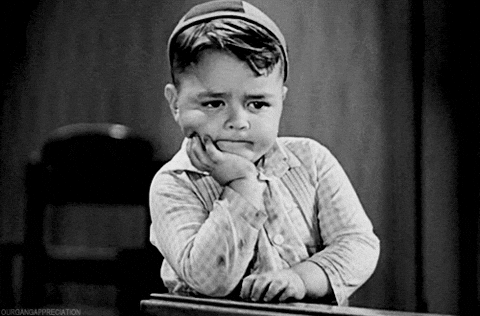 Did these solutions help you fix your blurry Canva image woes? Need more help? Leave a comment for me below and I'll get right back to you with an answer!!
-OR-
Canva images still blurry?
Check out this article directly from Canva: https://www.canva.com/help/article/blurry-design/
Contact their support line here: https://www.canva.com/help/article/contact-us 
canva images blurry